Finally - the playground is done!
Finally - the playground is done!
Butts Common
09/10/2020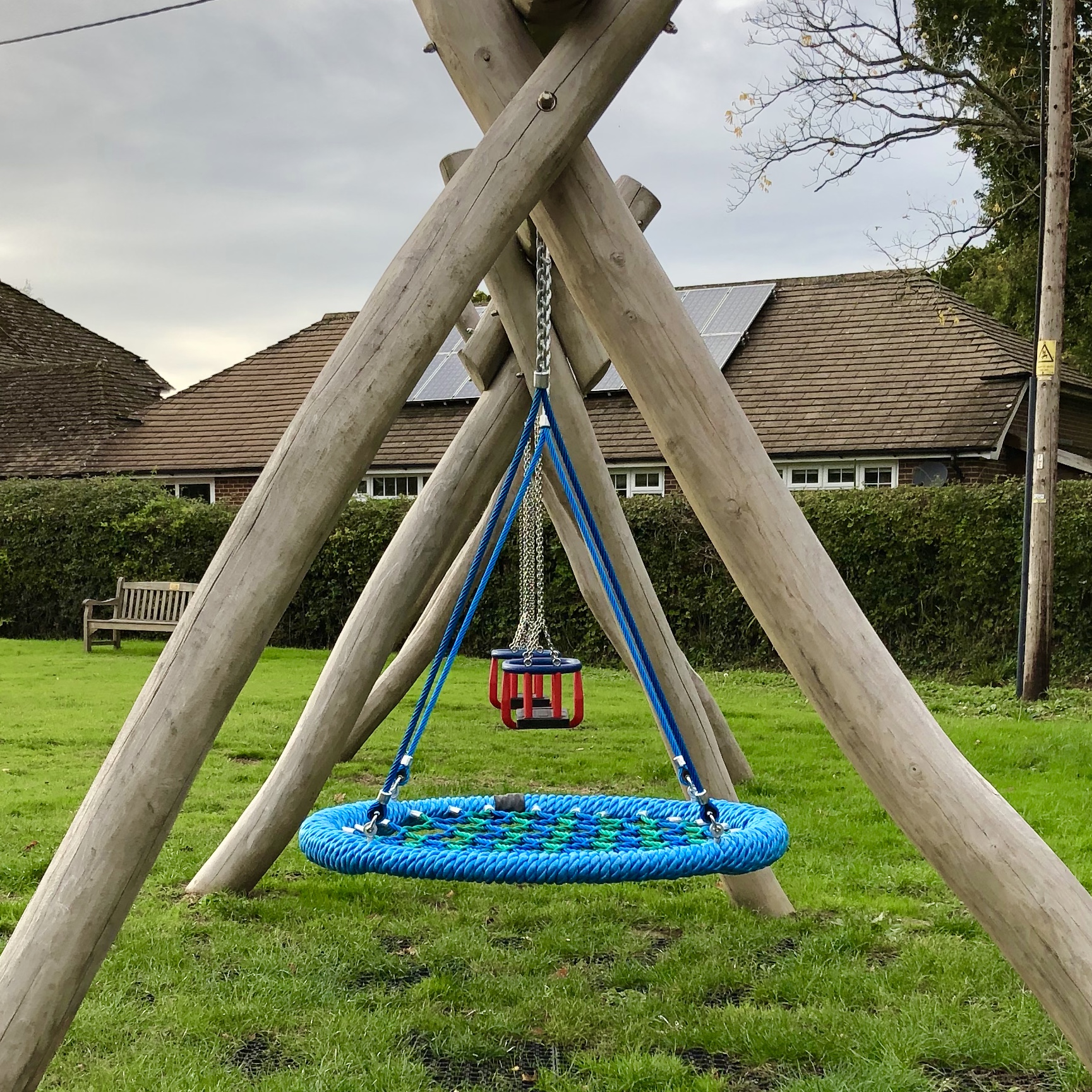 After many years of trials and tribulations, the final part of the playground equipment was fitted today. It took over a year to get the permission from the National Trust to have our old playground equipment replaced, once the Council had that permission, the various items were ordered.
Everything was delivered last autumn, but the terrible weather delayed the project again, it was decided to continue in the spring....
Just as the matting was being laid, Covid19 hit, and we had to stop again. In the 6 months of the pandemic, the crow's nest swing went missing, therefore we had to order another one, this has just arrived and Cllr Tony Piedade and Cllr Tony Brooks fitted it.
It is all finished - enjoy!